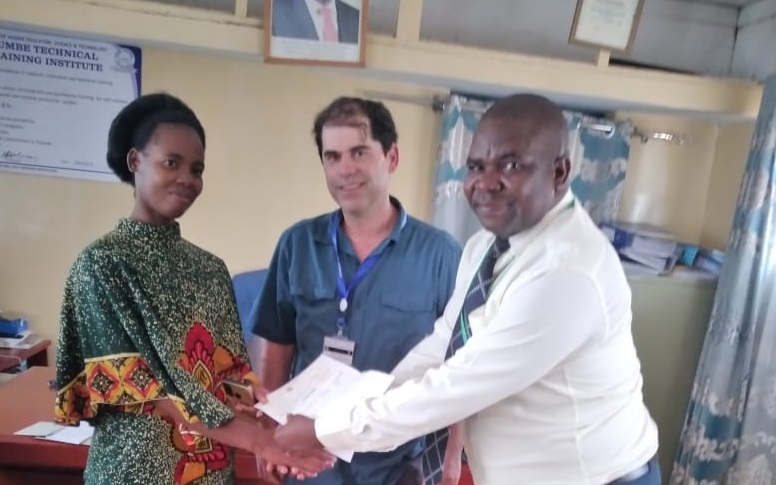 This is the final installment of a three-part summary of my trip to the western region of Kenya where ACCES focuses its support. In the spirit of a new year, I will focus on our vision for the future of ACCES and share plans to continue our 28-year involvement in the region.
I learned a lot from my time in Kenya where I gained an understanding of what compelled Beth and George Scott to devote a quarter of a century of time as well as countless resources to this worthwhile and impactful cause. I made personal connections to our Society's three main objectives which include a focus on growth of Canadian revenue streams, building capacity and a culture of self-sustainment in Kenya, and the creation of a "social enterprise" in Kenya that fulfils the ACCES mission. The most impactful souvenir from my trip is a deep and lasting appreciation for the wonderful people that I met.
ACCES has a long-established focus on Kenyanization which we define as the gradual release of responsibility to the people and community that we serve. This is an evolving concept which looks to build capacity and a culture of self-sustainment amongst our alumni who have benefitted from our support to develop an increasingly balanced relationship. A clear example of Kenyanization is the fact that ACCES used Canadian agents to award scholarships and now employs local Kenyans to make these important decisions with the support of our Kenyan Advisory Committee.
In 2022 we plan to further explore the construct of Kenyanization with our stakeholders so that we create a working definition which is sensitive to varying perspectives and broadly understood in both Kenya and Canada. Our plans revolve around incremental steps towards greater levels of Kenyanization while carefully utilizing our resources to support as many scholarships as possible and maintaining a strong focus on our mission of alleviating poverty through education.
In 2022 we plan to build and help legally formalize our alumni group as a registered Kenyan foundation. We have devoted a portion of staff time to help facilitate organization of the alumni.
As Executive Director I will continue to serve ACCES to the best of my abilities by focusing on transparency, accountability, and results. I plan to return to the western region of Kenya in June 2022 to observe the process of awarding scholarships to find opportunities to further maximize the impact of our funding. I will seek opportunities to stretch your donations so that we have the greatest impact possible as we serve future generations by alleviating poverty through education.
On behalf of the Society Board of Directors, our staff in Kenya, and the scholars that we support, I wish each of you a happy and healthy 2022.
Kevin Fadum, Executive Director, ACCES
January 2022