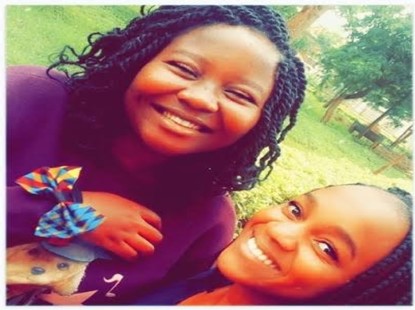 Working towards an ACCES scholarship provides hope to many young women who struggle with poverty in Kenya.
Esther Ayuma was born into a family of six in Kakamega County, Central Kabras, on March 27th, 1999.
Her father and mother separated when she was 4 years old. Life after the separation became very difficult, as her mother was left to support the four children by washing clothes in the neighbourhood. Her older siblings were unable to pursue post-secondary education due to financial constraints. Esther had very little hope of continuing with her education beyond standard eight, the final year of Kenyan primary school. She wanted to go to university but had no idea how she could achieve this.
When she was 16 years old her mother, who was increasingly unable to provide for the children, arranged Esther's marriage to a man who could support her. Her plans to attend university were shattered. Fortunately, a well wisher intervened to facilitate her entry into secondary school, helping her obtain funding for the school fees. Esther excelled in her studies, but did not have the resources to attend university. Her life turned around when she received an ACCES scholarship to pursue her post-secondary education.
Esther's university experience has been "smooth and amazing because of ACCES sponsorship." She is able to focus on her studies, not having to worry about where next semester's tuition fees will come from. She is currently in 4th year at Kenyatta University pursuing a Bachelors Degree in Community Resource Management and is expecting to graduate in December 2022. She hopes to get experience in her field and find a job that will enable her to contribute to society. Esther is so grateful for ACCES support and her future plans include helping to support, through ACCES, other young Kenyans.
"I am honoured to be selected as a recipient of ACCES. Thank you for your generous contribution. Attending university has played an integral role in shaping my personal character and my future. I am where I am because of you. May you be blessed."
" … it is a journey that is made possible by the continued support of our donors and our partners in Canada and in Kenya – we could not do it without you, thank you." Tobin Postma, Past-President, ACCES